Our Firm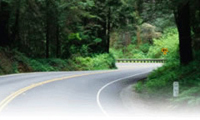 We are a full-service financial planning firm that has been in business for over 60 years. Started by Ben's father, Lewis, and Ben's eldest brother, George, our company has been around longer than many advisors have been alive! We are also one of only a handful of firms to have a father-son team that have both obtained the CFP® certificate.
While we are based in central Illinois, we have clients located all over the United States and abroad. We are committed to helping our clients define and pursue their financial goals. We offer a wide range of financial services to individuals and business owners. We believe you will be better able to identify your goals and make sound decisions to help reach them by our providing sound financial information in an unbiased and down-to-earth fashion.
Schedule An Appointment today to see how we can best be of service to you!