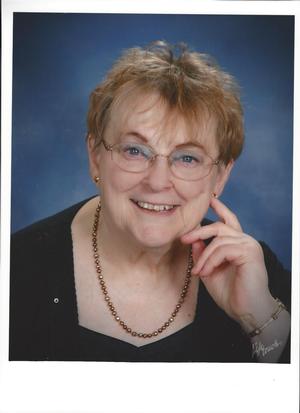 Insurance Specialist
Terry's area of expertise lies in Risk Management, with a career that began in 1979 with Prudential Insurance in Rockford, Illinois. At the time, her four children were in grade school and her husband was an accounting professor at Rock Valley Community College. In fact, she helped him write a textbook on Small Business management published by Rand McNally at the time.
After an award-winning beginning, including Young lion's Club. Rookie of the Year, and Two Regional Sales Conferences, Terry chose to leave Prudential at the five-year point to become independent and two years later relocated back to Champaign-Urbana, her home town, and has lived here ever since. She took a position as Agency Manager and half-time producer for IRM Benefits,  the Life and Health Insurance arm of Insurance Risk Managers, Ltd., a merger of four independent agencies. That firms grew to become extremely successful and eventually merged with EMP and became part of  Accordia, Inc., and then Wells Fargo Insurance Services, Inc.. Terry's title transitioned from Agency Manager to Assistant VP to , eventually, Vice  President,  Benefits Department. She retired, after more than twenty-five total years of service.
Some of the types of insurance that Terry represented over the years of service at her previous firms include: Individual Life, Health, Disability, Business Life, Disability, Group Products, Work Site Marketing Products, Specialty Products.
During her career working with insurance clients, Terry was never a captive agent and has always focused on finding the best product to meet the clients' needs, not the other way around.
Terry is currently single. Her four children live in Nashville, Joe, Phoenix, Ed and wife Michele and grandsons Matthew 15, and Nicholas 12,  Evanston, Catherine, and  Greys Lake, Michael. Terry is active in the Church she grew up in, St. Patrick's on main Street in Urbana. She sings in the choir, plays hand bells, and participates in a Faith Sharing Group, the Senior's group, and a Volunteer group through Presence Hospital called Faith in Action that provides rides to doctor visits for seniors in Champaign County.